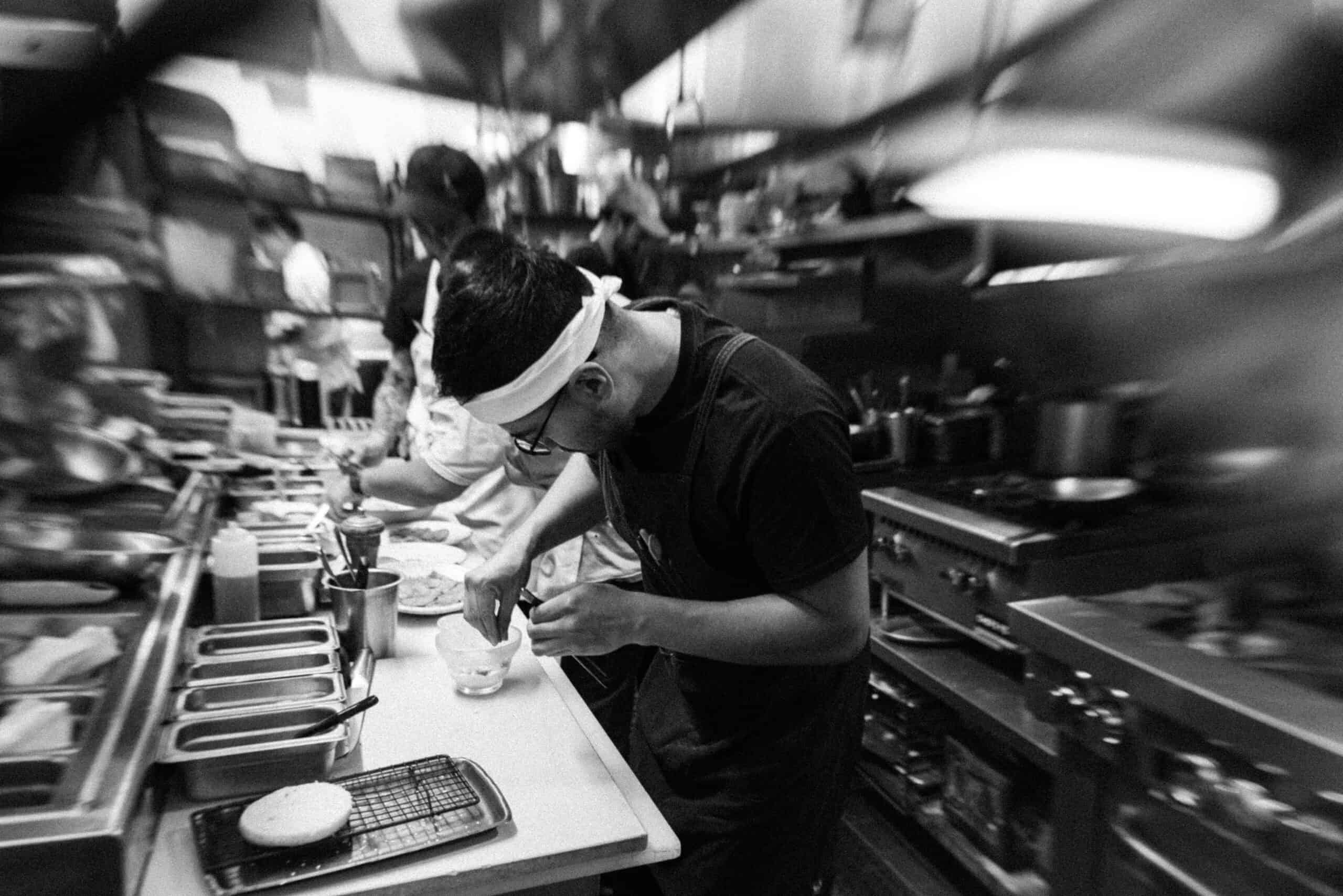 About Rustic Canyon
As the flagship within the beloved Rustic Canyon Family restaurant group, we're a welcoming dining destination that embraces a slow food approach and celebrates the world-class ingredients found at the Santa Monica Farmers' Market. We're the type of familiar place where you pop in multiple nights a week for a casual dinner, post up at the bar for a solo meal and an expertly-crafted cocktail, or open bottles of celebratory wines over a huge spread for a special occasion.
Before opening in December 2006, Founder Josh Loeb's dream was to create a neighborhood restaurant that was cozy, but had a deep commitment to craft and the incredible bounty of ingredients that come from Southern California. Josh began by hosting monthly dinners at his family's beautiful home nestled in Rustic Canyon—a small, forested community carved into the Santa Monica Mountains. Friends and family would gather around a long, candlelit table to share a meal created with thought and passion, discover interesting wines, tell stories and forge new connections. Our restaurant became an extension of this.
Over the years, we've garnered critical acclaim, and so many talented people have lent their varied perspectives and wild creativity to the hyper-seasonal menu, inventive cocktail program and expansive wine list. At its heart, Rustic Canyon is simply a neighborhood restaurant that makes you feel at home and where the food is not only delicious and nourishing, but can often surprise you. Our motto is "Simple Ain't Easy," which means we believe in taking all the small, and often time-consuming or unnoticed, extra steps to make something really special. It may look simple on the plate or in the glass, but a lot of technique went into bringing that dish or cocktail to life.
Under James Beard-nominated Chef/Owner Jeremy Fox (also behind our sister spot Birdie G's and author of the celebrated cookbook, On Vegetables), dishes shift with California's numerous micro-seasons and can change almost daily. His vision for simplicity shines through in the eclectic, yet comforting menu filled with an array of beautiful vegetables, local seafood, housemade terrines and charcuterie, and California's finest meats and poultry. The whole team honors the people who bring us those ingredients by creatively showcasing and cross-utilizing every element, drawing upon a vast larder, and making nearly everything in-house, right down to the sea salt and cultured butter.
Rustic Canyon Family Wine Director and Esters Co-Owner Kathryn Coker designed the 300+ wine list, which earned us placement in Wine Enthusiast's "Best Wine Restaurants" for five consecutive years. It showcases small producers whose stories we know and love, and who are focused on soil health and chemical-free practices in the vineyard—from rising stars like Quinta da Carolina's young Luis Pedro out of Portugal's Douro Valley to Jolie-Laide's Scott & Jenny Schultz who crush whole clusters by foot out of Fulton, California to Hope Well's Mimi Castell, a second-generation winemaker and leader in the regenerative agriculture movement out of Oregon's Willamette Valley. Despite the bar's very small footprint, longtime Bar Manager Justin Dicken crafts a truly astonishing array of bitters, tinctures, orgeats, liqueurs and more for his classic and seasonal cocktails—all of which feature small-batch spirits and ingredients he picks up weekly at the nearby farmers' market. Seasonal cocktails can be as fleeting as the food, showcasing peak-season snap peas, canary melons, green almonds, opal basil, cherimoya and more. Scraps from the kitchen go into infusions, fermented honeys and secondary fermentations, whey is transformed into syrups, calpico and milk punch, while miso and candied ingredients from the larder find their way into the bar and vice versa.
The Team
Jeremy Fox — Chef/Owner

Jeremy has always loved that he and the team have the ability to make someone's day better through a plate of food, a cup of liquid or just a smile. Some of his favorite things to cook at Rustic Canyon happen after a trip to the walk-in with empty hands and no ideas and walking back out with a new dish.

Vegetable he hated as a kid, but loves now: "Peas. I would pick through my fried rice, trying not to waste a single grain as I surgically removed every single pea."

Joe Doherty — General Manager

Joe has worked at Rustic Canyon Family restaurants for over a decade, so he has many fond memories at what he likes to call "The Canyon," including an epic Vegetable Dinner Series. "It was remarkable to watch Jeremy and the team come up with an entirely new, all-vegetable menu from scratch in about 5 days." His favorite part about working here, aside from the amazing food, is the people. "The people that come dine with us, the people you work with—everyone becomes your family."

Vegetable he hated as a kid, but loves now: "My mom thinks tomato sauce on pizza counts as vegetables, so let's just say anytime she attempted to cook any vegetable at all, our entire family was not happy. Now that I know vegetables can actually be cooked properly, I would have to say I love a good roasted brussels sprout, but I'm game for anything, except okra. Definitely not okra."

Kathryn Coker — Rustic Canyon Family Wine Director

One of the top things that gives Kathryn joy about overseeing the wine programs for the entire restaurant group is all the amazing people she works with every day. She's still dying to open the 1983 Salon that's been on Rustic Canyon's wine list since the day we opened, so someone please order it to make her dream come true!

Vegetable she hated as a kid, but loves now: "Brussels Sprouts"

Jenna Isaacs — Sommelier

Jenna originally aspired to be a chef and her dad would take her to great restaurants for inspiration. She first dined at Rustic Canyon when she was about 18 or 19, and vividly remembers her first taste of Jeremy's famous lavender almonds. Every time she sees them go to a table, she feels the warmth in her heart of having those with her dad. Now being a Sommelier is her calling and her favorite part of the job is that there's connection, meaning and beauty. "I have the gift of being able to help create new memories that last a lifetime, like an anniversary celebration with a special Champagne, your first glass of orange wine, trying your birth year vintage, or just experiencing great hospitality, and it's something I get to do every night. It's a meaningful privilege for me to be able to do what I love, and bring that warmth and joy to everyone I pour for."

Vegetable she hated as a kid, but loves now: "Eggplant, and I confess that I still look at it sideways every once in a while!"

Justin Dicken — Bar Manager

One of his favorite parts of working behind the bar is watching that moment when someone fully enjoys a drink he's prepared (he especially loves stirring up any rye whiskey cocktail) or savors a dish made by the team. During a busy night of service at Rustic, Justin sometimes likes to think of an old French chef he knew, who pointed out the moment when a packed dining room would be completely silent and only music and the sound of silverware on plates could be heard. It happens for just an instant, but it's always there if you pay attention.

Vegetable he hated as a kid, but loves now: "Growing up, my mom had a gigantic garden. I would wander in it for hours, plucking vegetables and eating them raw. I've always loved all vegetables."

Elijah DeLeon — Sous Chef

Elijah first started working with Jeremy Fox at Birdie G's and has crossed to the other side of Santa Monica to cook here at Rustic Canyon. His favorite part about the job is the energy in the kitchen during a busy service, as well as getting to work with so many incredible people and beautiful ingredients every single day. His favorite dish here is the Honeycomb Ice Cream. "The crunchy texture and taste of the honeycomb combined with the ice cream is amazing and has long been the perfect ending to all my meals at Rustic."

Vegetable he hated as a kid, but loves now: "Pickles! Now, I love anything pickled!"

Dominic Wohlfart — Sous Chef

Dom's favorite memory is trying Jeremy's housemade pancetta for the first time. "He gave me a thin slice that just melted away in my mouth." While Dom works across all stations, he's become known as our in-house dessert wizard. If you don't end a meal with one of his creations, then you're missing out on the full Rustic experience. For him, creating a beautiful memory for our guests and having the chance to work with the very best ingredients SoCal has to offer is the highlight of his job.

Vegetable he hated as a kid, but loves now: Brussels sprouts!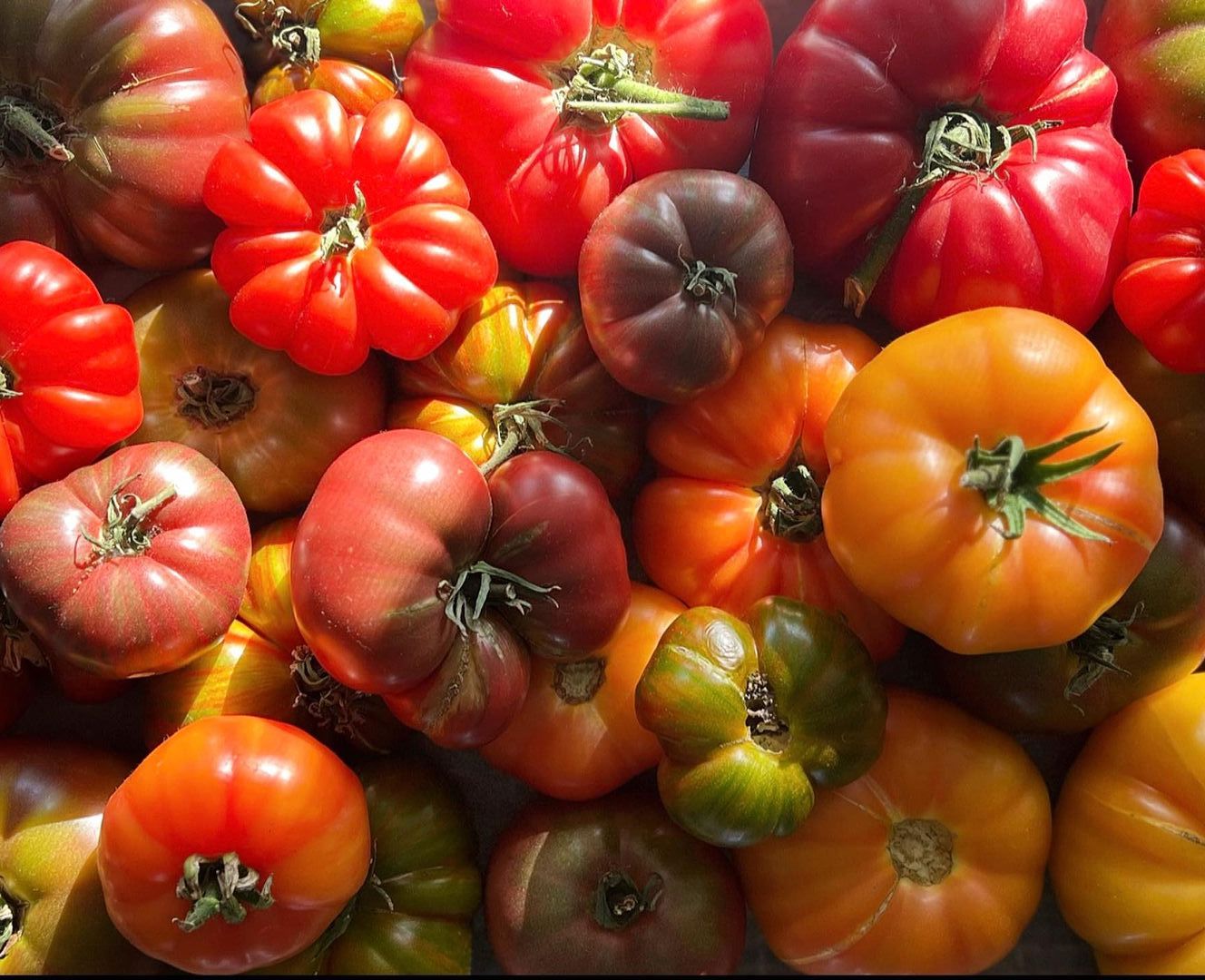 Friends and Suppliers
Weiser Family Farms
Girl & Dug
Andy's Orchard
Harry's Berries
Clover Organic Dairy
Autonomy Farms
Flannery Beef
Murray Family Farms
McGrath Family Farm
Coleman Family Farm
Rancho Gordo
Tehachapi Grain Project
JF Organic Farms
Grist & Toll
Windrose Farm
Masumoto Family Farm
Monterey Bay Seaweed
50/50 Farm
Tutti Frutti Farms
JJ's Lone Daughter
Liberty Ducks
County Line Harvest
Dandelion Chocolate
The Joint