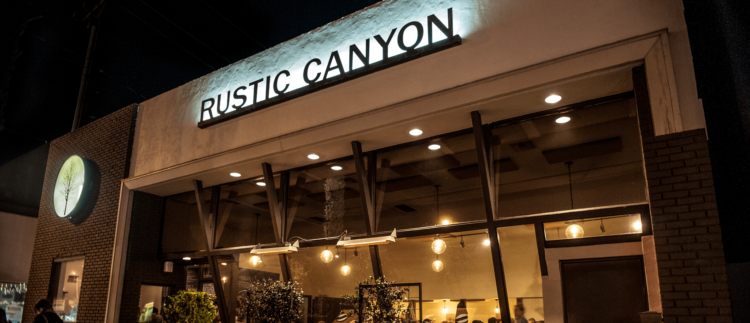 About Rustic Canyon
We opened in December 2006 and grew from a series of dinners that founder Josh Loeb held inside his family's beautiful tree house of a home nestled in Rustic Canyon, an intimate neighborhood carved into the mountains of Santa Monica. Every month, lovers of quality food and wine gathered around a long, candlelit table to share the joy of a meal created with thought and passion. New friends were made, stories were told and favorite wines were discovered. Rustic Canyon is an extension of this.
We're a critically-acclaimed, neighborhood restaurant where friends near and far can come together and celebrate the best things in life: great food, great wine, and great people.
As the first member of the Rustic Canyon Family, we offer a regularly changing menu of farmers' market-inspired dishes with the best ingredients from local farmers, ranchers and fishermen with sustainable practices. James Beard-nominated Chef/Owner Jeremy Fox (also Chef/Owner behind sister spot Birdie G's) and Executive Chef Zarah Khan bring their shared vision of seasonality, simplicity and slow food to our kitchen. The team is deeply committed to zero-waste by saving every element of an ingredient to creatively showcase in a dish or cocktail, and draws upon a well-stocked larder. All of the food we make and plate with sharing in mind, so you can order for the table and taste different dishes. Come with an open mind and an empty stomach, knowing you're getting food of the highest quality and imagination.
Rustic Canyon Family Wine Director Kathryn Coker designed our wine list, which has earned us placement in Wine Enthusiast's "Best Wine Restaurants" for five years in a row. Curated by Sommelier Kathryn Spencer, it focuses on small producers whose stories we know and love, with over 300 selections by the bottle and a rotating 30 options by the glass. Every time you visit, there will be something new to try! We also offer artisan beers on tap and by the bottle, plus classic and seasonal cocktails by Bar Manager Justin Dicken that incorporate fresh, farmers' market produce and small-batch spirits.
The Team
Jeremy Fox — Chef/Owner

Jeremy has always loved that he and the team have the ability to make someone's day better through a plate of food, a cup of liquid or just a smile. Some of his favorite things to cook at Rustic Canyon happen after a trip to the walk-in with empty hands and no ideas and walking back out with a new dish.

Vegetable he hated as a kid, but loves now: "Peas. I would pick through my fried rice, trying not to waste a single grain as I surgically removed every single pea."

"Other than being an absolute artist in the kitchen, he's also the most punctual guy I know. And a true friend." – Kathryn

Brian Phu — General Manager

Upon joining Rustic Canyon, Brian immediately felt welcomed to a wonderful team of people who have been calling each other family for years. Naturally, his favorite part about working in hospitality is the long-lasting relationships he builds with co-workers and guests alike. Whether it's witnessing a first date, watching a relationship and family grow, or simply celebrating a birthday, being a part of these life events is truly rewarding.

Vegetable he hated as a kid, but loves now: My grandmother made a soup that consisted of stuffed bitter melon that I wasn't too fond of. I would literally do anything right now to be able to taste that dish and her cooking again.

"Brian has such a breadth and depth of knowledge about wine & hospitality. I have so much to learn from him everyday, and I always feel supported knowing someone so experienced is steering the ship." – Kathryn

Zarah Khan — Executive Chef

Zarah's favorite memory at Rustic Canyon is meeting her friend Nestor Silva for the first time when she staged back in 2019. She remembers: "He was under the weather and I brought him these wellness pills (hoping he wouldn't be weirded out–I'm a total hippie) and we hit it off right away." Her favorite part of the job is building community and nourishing people. 

Vegetable she hated as a kid, but loves now: "I don't think I've ever hated a vegetable, honestly…I just asked my dad and he verified, haha. When I was a baby I especially loved butternut squash."

"Working with Chef Zarah over the past (Covid) year has been a pleasure. I very much enjoy her perspective on food and culture. Looking forward to many more, cheers Chef!" – Keith

Keith Phillips — Sous Chef

Keith still remembers his first dining experience at Rustic Canyon and how impressed he was by the warmth and professionalism of the FOH team. He is excited to now be working with them every day! He enjoys establishing and maintaining systems to help the team be successful as a creative, delicious and efficient restaurant.

Vegetable he hated as a kid , but loves now: "Beans! Of any sort. Not very fun as a kid, but now I get it."

"I really respect Keith's effort as a team player. He always finds a way to support people around him and make things more systematized. He is a great teacher to new cooks and just an overall kind person." – Zarah

Kathryn Coker — Rustic Canyon Family Wine Director

One of the top things that gives Kathryn joy about overseeing the wine programs for the entire restaurant group is all the amazing people she works with every day. She's still dying to open the 1983 Salon that's been on Rustic Canyon's wine list since the day we opened, so someone please order it to make her dream come true!

Vegetable she hated as a kid, but loves now:"Brussels Sprouts"

"I find it entertaining to tell people that Kathryn is horrible, because it's the most preposterous statement that anyone could possibly make about her ever." – Jeremy

Kathryn Spencer — Sommelier

Kathryn loves how close the crew at Rustic Canyon is. From the moment she walked in the door, the team welcomed her with open arms…and plenty of coffee and baked treats. She also feels wonderfully proud of every single dish that comes out of the super talented kitchen, which makes her role as a Sommelier even more fun and inspiring. For a lot of people, wine can seem like this big, mysterious and sometimes unapproachable idea, so one of her favorite aspects of the job is breaking down those barriers and introducing newcomers to the wide world of wine. Kathryn cherishes all opportunities to nerd out with guests that are wine lovers too!

Vegetable she hated as a kid, but loves now: "Green Beans. My breakthrough moment was the first time I had Szechuan green beans."

"I enjoy working with Kathryn for many reasons! She's always in a great mood and making me laugh with her wittiness. Her palate is pretty similar to mine as well, and it's always nice to geek out on wine with her." – Brian

Justin Dicken — Bar Manager

One of his favorite parts of working behind the bar is watching that moment when someone fully enjoys a drink he's prepared (he especially loves stirring up any rye whiskey cocktail) or savors a dish made by the team. During a busy night of service at Rustic, Justin sometimes likes to think of an old French chef he knew, who pointed out the moment when a packed dining room would be completely silent and only music and the sound of silverware on plates could be heard. It happens for just an instant, but it's always there if you pay attention.

Vegetable he hated as a kid, but loves now: "Growing up, my mom had a gigantic garden. I would wander in it for hours, plucking vegetables and eating them raw. I've always loved all vegetables."

"Justin has a very unique and inspiring way of combining many of the fermentation and no-waste principles at the core of Rustic to the bar program. He makes some of the most interesting and well balanced cocktails I've had. He is great to collaborate and bounce ideas off of, as we often discuss how pastry and bar share a lot of overlap conceptually." – Erika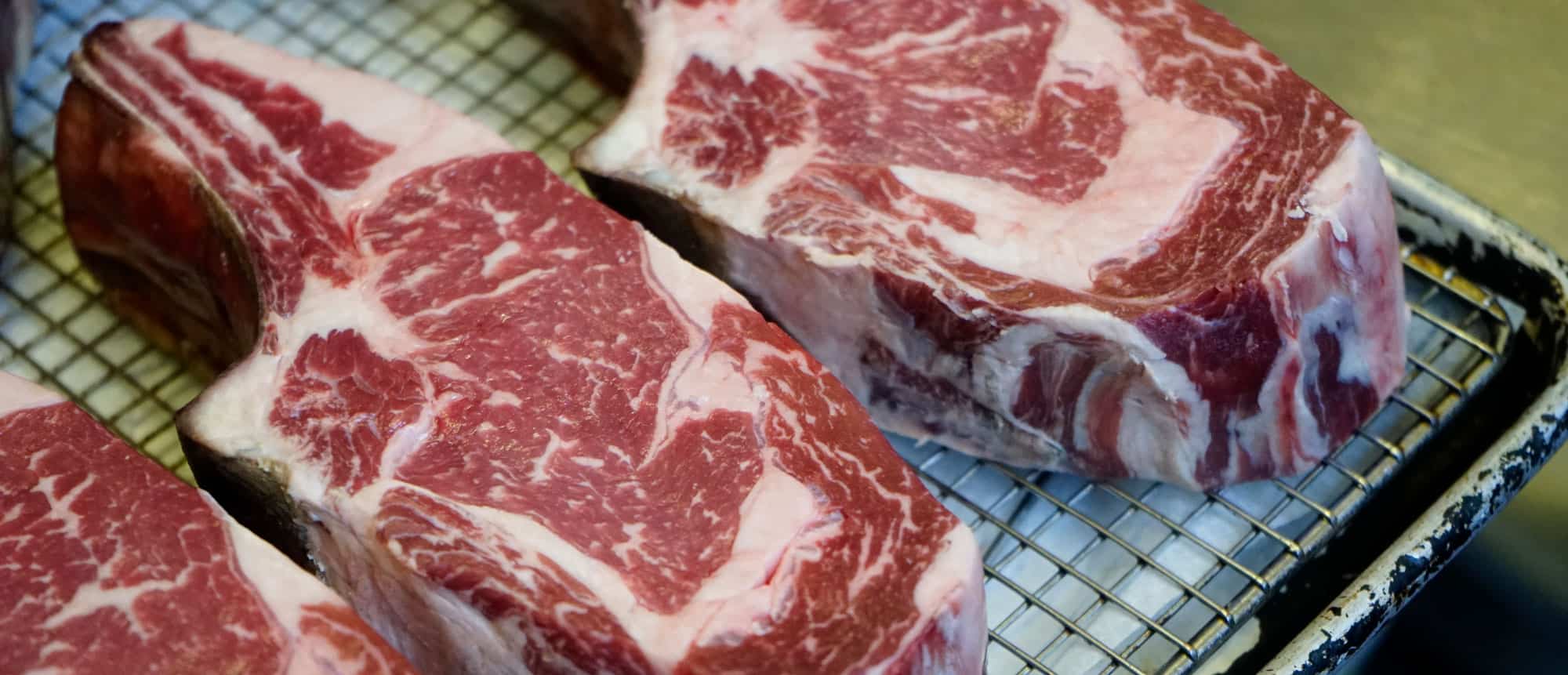 Friends and Suppliers
Weiser Family Farms
Girl & Dug
Andy's Orchard
Harry's Berries
Clover Organic Dairy
Autonomy Farms
Flannery Beef
Murray Family Farms
McGrath Family Farm
Coleman Family Farm
Rancho Gordo
Tehachapi Grain Project
JF Organic Farms
Grist & Toll
Windrose Farm
Masumoto Family Farm
Monterey Bay Seaweed
50/50 Farm
Tutti Frutti Farms
JJ's Lone Daughter
Liberty Ducks
County Line Harvest
Dandelion Chocolate
The Joint