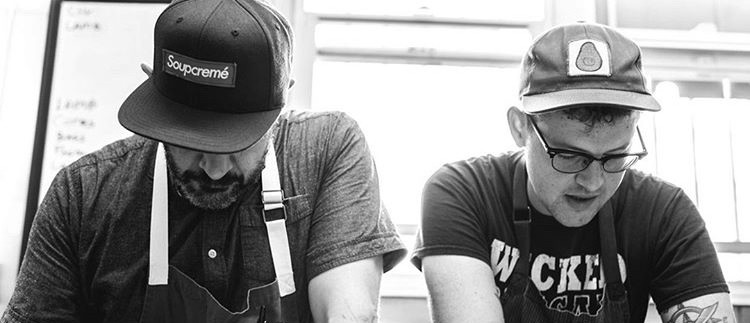 About Rustic Canyon
We opened in December 2006 and grew from a series of dinners that founder Josh Loeb held inside his family's beautiful tree house of a home nestled in Rustic Canyon, an intimate neighborhood carved into the mountains of Santa Monica. Every month lovers of quality food and wine gathered around a long, candlelit table to share the joy of a meal created with thought and passion. New friends were made, stories were told and favorite wines were discovered. Rustic Canyon is an extension of this. We're a neighborhood restaurant where friends near and far can come together and celebrate the best things in life: great food, great wine, and great people.
As the first member of the Rustic Canyon Family, we offer a regularly changing menu of farmers' market-inspired dishes with the best ingredients from local farmers, ranchers and fishermen with sustainable practices. In Spring 2019, we earned our first Michelin Star, upon the guide's return to Los Angeles. Executive Chef Andy Doubrava and James Beard-nominated Chef/Owner Jeremy Fox bring their vision of seasonality, simplicity and quality to our kitchen. All of the food we make and plate with sharing in mind, so you can order for the table and taste different dishes. Come with an open mind and an empty stomach, knowing you're getting food of the highest quality and imagination.
Rustic Canyon Family Wine Director Kathryn Coker designed our wine list, which has earned us placement in Wine Enthusiast's "Best Wine Restaurants" for five years in a row. It focuses on small producers whose stories we know and love, with over 300 selections by the bottle and a rotating 30 options by the glass. Every time you visit, there will be something new to try! We also offer a carefully curated menu of artisan beers on tap and by the bottle, plus classic and seasonal cocktails by Bar Manager Justin Dicken that incorporate fresh, farmers' market produce and small-batch spirits.
The Team
Jeremy Fox — Chef/Owner

Jeremy has always loved that he and the team have the ability to make someone's day better through a plate of food, a cup of liquid or just a smile. Some of his favorite things to cook at Rustic Canyon happen after a trip to the walk-in with empty hands and no ideas and walking back out with a new dish.

Vegetable he hated as a kid, but loves now: "Peas. I would pick through my fried rice, trying not to waste a single grain as I surgically removed every single pea."

"Other than being an absolute artist in the kitchen, he's also the most punctual guy I know. And a true friend." – Kathryn

Andy Doubrava — Executive Chef

One of his favorite parts about working here is the freedom and sense of collaboration the team has created in the kitchen. Seeing all the cooks improve and grow with new knowledge and skills that they've picked up at the restaurant is the most gratifying part of his job. He also loves the contrast of predictability and the unknown that working in a kitchen provides. "You may never know what's going to happen next, but you've already got a plan of attack and just don't know it yet."

Vegetable he hated as a kid, but loves now: "I couldn't eat onions. Hated 'em. Don't know what I'd do without them now!"

"Andy's creativity knows no bounds. It's fearless and, if you're not paying close enough attention, it'll strike and be gone before you even know it." – Nestor

Brian Phu — General Manager

Upon joining Rustic Canyon, Brian immediately felt welcomed to a wonderful team of people who have been calling each other family for years. Naturally, his favorite part about working in hospitality is the long-lasting relationships he builds with co-workers and guests alike. Whether it's witnessing a first date, watching a relationship and family grow, or simply celebrating a birthday, being a part of these life events is truly rewarding.

Vegetable he hated as a kid, but loves now: My grandmother made a soup that consisted of stuffed bitter melon that I wasn't too fond of. I would literally do anything right now to be able to taste that dish and her cooking again.

"I'm excited to get down to business with Brian! Mr. Phu came to us from some great establishments and I'm looking forward to him putting his personal touch on service at Rustic Canyon in our 15th year." – Andy

Kathryn Coker — Rustic Canyon Family Wine Director

One of the top things that gives Kathryn joy about overseeing the wine programs for the entire restaurant group is all the amazing people she works with every day. She's still dying to open the 1983 Salon that's been on Rustic Canyon's wine list since the day we opened, so someone please order it to make her dream come true!

Vegetable she hated as a kid, but loves now:"Brussels Sprouts"

"I find it entertaining to tell people that Kathryn is horrible, because it's the most preposterous statement that anyone could possibly make about her ever." – Jeremy

Kathryn Spencer — Sommelier

Kathryn loves how close the crew at Rustic Canyon is. From the moment she walked in the door, the team welcomed her with open arms…and plenty of coffee and baked treats. She also feels wonderfully proud of every single dish that comes out of the super talented kitchen, which makes her role as a Sommelier even more fun and inspiring. For a lot of people, wine can seem like this big, mysterious and sometimes unapproachable idea, so one of her favorite aspects of the job is breaking down those barriers and introducing newcomers to the wide world of wine. Kathryn cherishes all opportunities to nerd out with guests that are wine lovers too!

Vegetable she hated as a kid, but loves now: "Green Beans. My breakthrough moment was the
first time I had Szechuan green beans."

"I enjoy working with Kathryn for many reasons! She's always in a great mood and making me laugh with her wittiness. Her palate is pretty similar to mine as well, and it's always nice to geek out on wine with her." – Brian

Justin Dicken — Bar Manager

One of his favorite parts of working behind the bar is watching that moment when someone fully enjoys a drink he's prepared (he especially loves stirring up any rye whiskey cocktail) or savors a dish made by the team. During a busy night of service at Rustic, Justin sometimes likes to think of an old French chef he knew, who pointed out the moment when a packed dining room would be completely silent and only music and the sound of silverware on plates could be heard. It happens for just an instant, but it's always there if you pay attention.

Vegetable he hated as a kid, but loves now: "Growing up, my mom had a gigantic garden. I would wander in it for hours, plucking vegetables and eating them raw. I've always loved all vegetables."

"I really respect Justin's work ethic. He approaches the bar the same way I approach the kitchen, always pushing for new recipes and new techniques." – Andy

Mat Espiritu — Sous Chef

Mat's favorite things about working here are the people, the support he has to express his creativity as a chef and getting to watch guests' reactions when trying our food. Since the menu is always changing, there's always an opportunity to learn about different ingredients and come up with new dishes. Plus, you can't go wrong with the music selection in the kitchen! Mat loves infusing his Filipino culture into what he cooks without people realizing it – especially when it ends up being a dish they truly adore.

Vegetable he hated as a kid, but loves now: "Kale. I thought it was so gross by itself, but now I know how to make it taste better."

"Mat is exactly the kind of person that I like to work with. He's an incredibly well-rounded cook with natural talent, and I'm proud to be on his team." – Andy

Erika Chan — Pastry Chef

Erika's favorite thing about working at Rustic is the stimulation! Between the people, farmers market produce and pantry of fun, fermented things, there is always something to spark new ideas and flavor combinations. She is constantly learning so much. There is also a great balance of life, as everyone brings interesting ideas from their outside live while still being super focused at work.

Vegetable she hated as a kid, but loves now: "Baby corn. Still don't LOVE it, but I am trying really hard."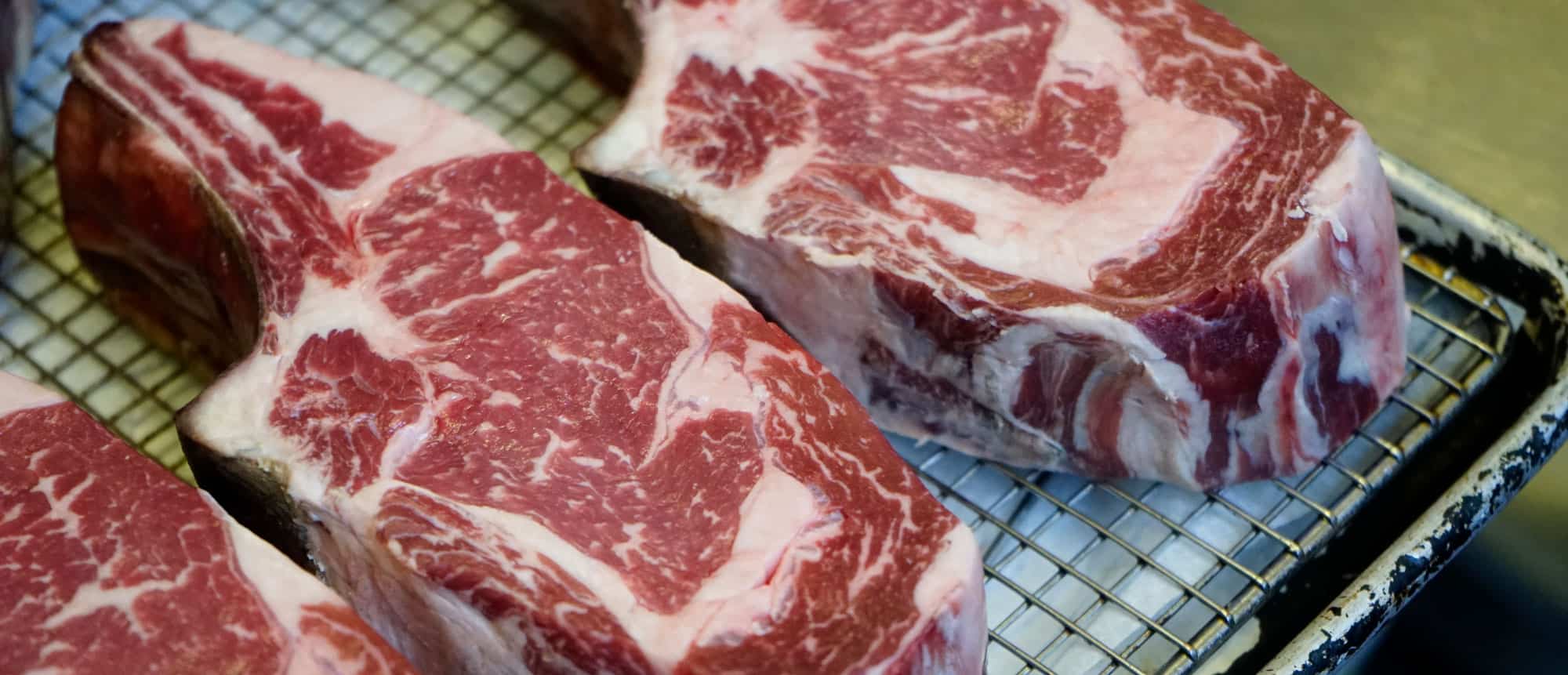 Friends and Suppliers
{ click on links below for info }